Clipboard Portable Hearing Loops in Florida
Clipboard Loop
$190
Plus tax (add up to 7% Sales Tax for deliveries within the State of Florida) and shipping
The Clipboard Loop is a self-contained, portable Hearing Loop powered by internal rechargeable batteries built into a clipboard case. It has a built-in internal mic as well as an optional external lapel/clip-on mic. Holds legal or letter size paper tablets. It is simple to use and requires no adjustments by the user. Simply press the power button and listen!
This Hearing Induction Loop is great for use in physician offices to hear what important medical information is being discussed or in restaurants to hear what a server is saying about their menu. This is also an excellent device for anyone working in an office environment who regularly meets others face-to-face and could use hearing assistance.
Whatever your situation, our clipboard portable Hearing Loop is sure to be an excellent addition to your life, and make your personal or professional life a little easier.
Specs:
Range – 1.5 meters or 4.92 feet (approx.)
Dimensions – 9.84″ x 14.76″ x .88″ (WxLxH)
Weight – 2 lbs
Charge – Up to 10 hours of continual use with fully charged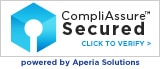 Call Today
for your free on-site Loop System demonstration!
727-260-3488
---
The absolute best way to actually witness the benefits of a Loop System is to have an on-site demonstration. We will temporarily lay out the Loop wire so that a person with hearing instruments or even without (using a special receiver) can hear what the Loop System sounds like.
---