Looped Floor Mat Induction Loop Hearing System – Coming Soon to Florida
Looped Floor Mat

A Looped floor mat is a custom created floor mat with the Loop wire contained within. It is designed to be placed on the floor in the area in which you want to hear better and be stood upon. The client's logo can be placed on the mat and sizes can vary depending upon needs. The design of the looped floor mat makes hearing loop installation quick and easy, creating a miniature induction loop hearing system area.
A floor mat hearing loop installation in your church, school, retail location, or other venue can help those who are hard of hearing when they will be in a centralized location or location of transition like at ticket window or cash register.
The mat will require the use of a residential Loop amp and microphone to provide audio.
Price – $750-850 plus tax and shipping, if applicable.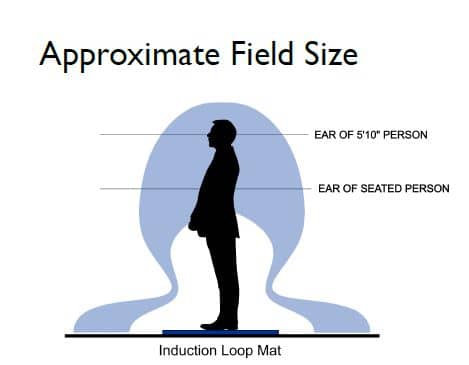 Call Today
for your free on-site Loop System demonstration!
727-260-3488
---
The absolute best way to actually witness the benefits of a Loop System is to have an on-site demonstration. We will temporarily lay out the Loop wire so that a person with hearing instruments or even without (using a special receiver) can hear what the Loop System sounds like.
---